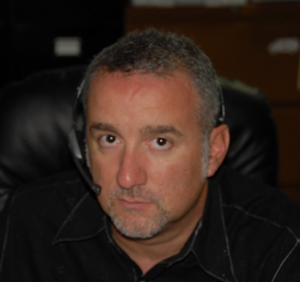 James Beris
President
James was born in Brooklyn NY, and attended Apex Tech in New York City in 1987. In 1989, he moved to Virginia and began his career in the HVAC industry. He quickly found the job he was meant to do and formed Frosty's Heating and Cooling. In 1994 James received his master's license and became incorporated. He has been in this trade his entire adult career and remains active in the field. "Some people jump from company to company, or from industry to industry, me, I knew what I wanted and I went after it. I love the interaction with people, and with my customers. I love the ability to help someone when they are cold or hot and I can help make them comfortable again."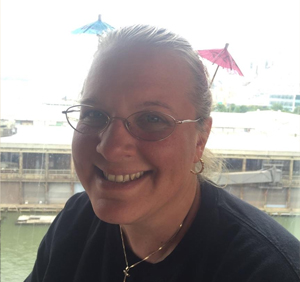 Mary Murray
Vice President
Mary started her career in Culinary Arts and Restaurant Management. In time, she moved out of the kitchen and into the dining room. "After 15 years I knew I wanted out of the restaurant industry, but I needed someone willing to take a chance on me. When I met James, he looked at me and asked, "You know restaurants. What can you do for my company?" My response "I will honestly tell you, I know absolutely nothing about HVAC. If you put me in the field, I can do little more than throw rocks at the system, but I do know business and I'm good at it. Let me prove it to you!" I started as his office manager, learned the trade, and now I'm Vice President of the company. I am thankful every day for the opportunity he gave me, and that I was smart enough to snatch it up."
Larry Ward
Service Manager
Larry Started his HVAC career in the Navy. He wanted to serve his country but knew it was not to be his main career. When his service came to an end, he went into the private sector of HVAC. He has extensive knowledge with residential as well as commercial units. Larry is very much a people person. He will be the first to tell you the best part of his job is not the work itself, it is the talking and getting to know the customers and when it boils down to it, it is that he gets to help people. When Larry isn't working he is spending his free time with his family, playing the bass in his band, or riding his Harley.
Brandon Purdy
Installation Manager & Comfort Specialist
Brandon joined our team with over ten years in the HVAC business. He is an avid sports fan, and loves to cheer on the Ravens, Capitols, Wizards, and Orioles. He also loves boating and being out on the water, and there's nothing he doesn't love to cook on the grill. His favorite part of the job is interacting with many different types of people and customers, and working with them to make sure they are comfortable in their homes. He's always happy to help!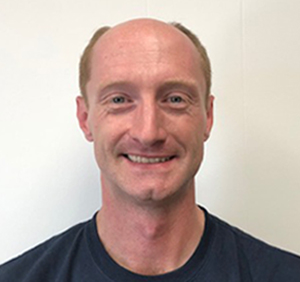 Andrew Todd
Field Service Manager
Andrew has been in the HVAC trade for over 18 years. He's extremely knowledgeable on the subject and loves the challenge of complicated issues. He's super friendly and always goes the extra mile for our customers. In his spare time, he enjoys riding his motorcycle and blacksmithing, but not at the same time.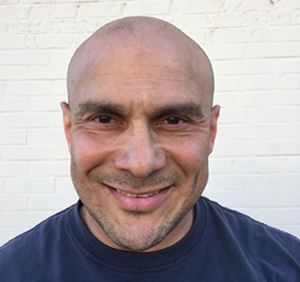 Paul Candido
Installer
Paul has been in the industry as an installer for more than fifteen years. He has perfected his efficiency and time management while on a job site. Earning the nick name of "Hulk" when he isn't working Paul is at the gym, spending time with his daughter, or making a much needed trip home to El Salvador to visit his family.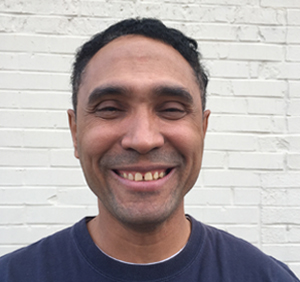 Leo Marte
Installer
Born and raised in the Dominican Republic, Leo came to the U.S. as an adult to find a better life for himself. He dedicated himself to his family, his education, and his work. Leo acquired a position with Frosty's and quickly proved himself to be eager for more and loyal as ever. Leo has continued to further his education that has helped propel him to be a fantastic installer. When Leo isn't working he is spending time with his son.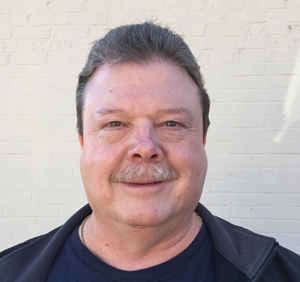 Phil Robrahn
Service Technician & Comfort Specialist
Phil came to Frosty's with over thirty years hands on experience in the industry. He has worked his way from the bottom to the top of his profession. Phil has worked as a service technician both residential and commercial, he has been an installer, a service manager, general manager, and even a company owner. His knowledge is top of the line and he is always willing to share his wisdom. When he isn't working he is traveling with his wife, or riding his motorcycle.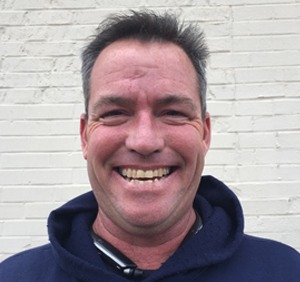 Patrick Murray
Service Technician & Comfort Specialist
Patrick has been in the HVAC industry for over twenty years. He has worked for larger commercial outfits like Calvert Jones but truly found a home in the residential side of the industry. Patrick loves the face to face interaction with the customers and has a real knack for explaining things in a way that anyone can understand. Patrick is a real animal lover, be sure to ask him about his "zoo" at home. When he is not working he enjoys spending time with his wife and son, doing projects around the house, getting muddy on his four wheeler, and traveling with the family.