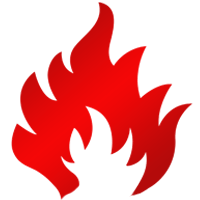 Property Management
Heating Service • Cooling Service • MAINTENANCE
Here at Frosty's Heating and Cooling, Inc., in Alexandria, VA, we provide reliable property management services in heating and air conditioning to keep your properties in top condition. Our company has served the Washington, DC, metropolitan area for more than 20 years, earning an A+ rating from the Better Business Bureau. We believe it's important to maintain good relationships with property managers and real estate agents in order to provide the best air conditioning and heating services possible.
Whether you own many rental properties, are a real estate agent working to get a home in top shape to sell, or are a small landlord with only one or two houses, our experienced technicians at Frosty's Heating and Cooling are here to help you with all of your air conditioning and heating needs. Our locally owned and operated business always puts our clients' best interests first, so you know you're getting the most efficient, reliable service around.
Our Property Maintenance Services
Air Conditioning: Our factory trained team of technicians can serve all of your air conditioning system and cooling needs, from AC installation to AC tune-ups and repairs. We also provide service plans so you can keep your properties' cooling systems up to date with low costs.
Heating: We provide heating services to help keep your system running smoothly and your costs low. Whether your properties have furnaces, boilers, heat pump systems, or other systems, we can provide heating repairs and installations efficiently so tenants aren't stuck in the cold.
Water Heaters: Our experienced technicians can install, repair and upgrade your water heaters to keep hot water flowing year round.
Air Filtration: Often overlooked, air filtration is a key defense against poor indoor air in your properties. We can install or repair air filtration systems to improve your property's air quality.
Duct Cleaning: In addition to air filtration, duct cleaning helps reduce pollutants and improve indoor air quality.
Humidifiers: Humidifiers are key to keep the air in your property at the right humidity level, helping prevent serious damage to wood floors, walls and other structural components of your property.
---
Our Testimonials
"Frosty's has been working with Nomadic Real Estate for many years and we have nothing but great things to say about them! They consistently go above and beyond to service our clients in DC, MD and VA and do whatever it takes to get the job done. Their rates are very reasonable, competitive, and often blow other companies' quotes out of the water. We are very happy with our continued business relationship and look forward to many more years!"
- Ray M.
Senior Property Manager
"I have used Frosty's Heating and Cooling for all of my properties, as well as all properties I manage for over 10 years now. They have always been a pleasure to work with. Frosty's offers flexible scheduling, emergency service, and affordable pricing. I highly recommend them to all I come in contact with. Look forward to continuing our working relationship for many more years to come."
- Emelia B.
BUILDING RELATIONSHIPS AS A TRUSTED BUSINESS
At Frosty's Heating and Cooling, we believe deeply in the importance of building relationships with property managers and real estate agents in order to provide you the best service possible. We have established business relationships with many of our clients, allowing us to help them efficiently and effectively when a problem arises. We have developed a reputation as a trusted, reliable business, always striving to provide the best service in heating and cooling in the Washington, DC, area. Whether a tenant is dealing with broken air conditioning or you want to schedule duct cleanings for all of your properties, our experienced technicians will get the job done effectively and efficiently.
And don't just take our word for it — read our testimonials from property managers, realty companies and more to hear about our stellar reputation as a reliable, trusted business.
If you're interested in having Frosty's Heating and Cooling, Inc., work with your property management company or with you as a real estate agent, call us today!