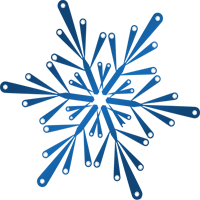 Air Conditioning
REPAIR • REPLACE • MAINTENANCE
Call Frosty's Heating and Cooling, Inc. for air conditioning repair and replacements, professional air duct cleaning, ventilation problems, and heat pump repair and seasonal safety inspections. We are your complete Home Air Comfort Specialists.

Call the HVAC Specialists, Frosty's Heating and Cooling, Inc. today for high efficiency air conditioning installations that will keep you and your family in low cost, eco-friendly comfort all year!
Air Conditioning Services
air conditioner repair
air conditioner service and cleaning
high efficiency ac installation
heat pumps
compressor repair
condensate drain lines
indoor air quality
coil and duct sanitation
air purification/ sterilization
duct cleaning
home protection: smoke alarms, co detector, whole house surge protector
duct repair/ reroute/ modification
whole house dehumidifier
wifi / smartphone thermostats
residential zoning systems
ductless solutions
ductless mini-split systems
weather sealing/ home efficiency
thermostat service
filter replacement
Attic Insulation
---
AC Installation
Keeping your home cool in the hot summers is key to staying healthy and comfortable. At Frosty's Heating and Cooling, Inc., our factory trained team of technicians can serve all of your air cooling system needs. We can install, service and repair any make and model of air conditioning units. Let us show you why Frosty's Heating and Cooling, Inc. has been on Angie's List Super Service for the past eight years.
If your AC system is getting too old to function as desired, you're interested in installing AC for the first time or you're simply looking to upgrade to a more energy efficient or more effective air conditioning system, Frosty's Heating and Cooling, Inc. has you covered. Our experienced AC technicians provide efficient, affordable AC installation to keep your home cool without breaking the bank.
We are experienced working with and installing all manner of air conditioning systems, including:
High-Efficiency AC Systems
Dual-Fuel Hybrid AC Systems
Ductless Mini-Split AC Systems
Zone AC Systems
Evaporative AC Systems
Radiant AC Systems
Green AC Systems
AC Compressors
AC Evaporator Coils
Thermostats